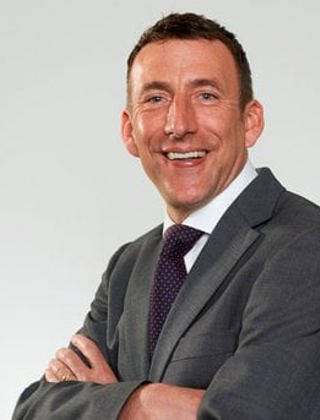 Chairman
Adrian Pike
Mr. Adrian Pike, Chairman of the Board, was born in 1967 and lives in Grazely Green, United Kingdom. Mr. Pike has been on the Board since 2 July 2020. He is qualified electrician, holds degrees in Electrical Engineering and Management. He has over 30 years' experience in the utility and energy infrastructure sectors. Mr. Pike started his career as an apprentice electrician at Scottish and Southern Energy and rose through the ranks to become Group Managing Director. In 2010 he co-founded Anesco Ltd. and was the Chief Executive Officer to 2016. Later, Mr. Pike co-founded InstaVolt Ltd, a rapid EV network and is currently the Chairman of the Board. Furthermore, Mr. Pike is Chairman of the Board of Enviromena.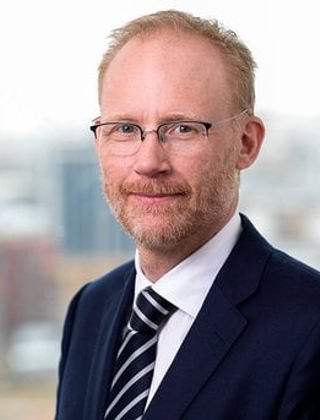 Vice-Chairman
Bjarni Þórður
Mr. Bjarni Þórður Bjarnason, Vice-Chairman of the Board, born in 1969 and lives in Reykjavik, Iceland. Mr. Bjarnason has been on the Board since 10 June 2019. He is certified as Security Broker and holds a C.S. degree in Mechanical Engineering from the University of Iceland and Business Administration from SMU Cox School of Business. Mr. Bjarnason has experience in corporate finance and in recent years advised, both Icelandic and foreign, investors in M&A and capital raising. Mr. Bjarnason co-founded Arctica Finance and is currently the Deputy Chief Executive Officer. Furthermore, Mr. Bjarnason is a Board member of Arctica Eignarhaldsfélag, Árvakur and Þórsmörk. From June 2003 to October 2009 Mr. Bjarnason was the Head of the Corporate Finance department at Landsbankinn hf. Previous, he was the Assistant Head of Búnaðarbanki´s Corporate Finance and prior to that in a similar position at Gilding investment fund.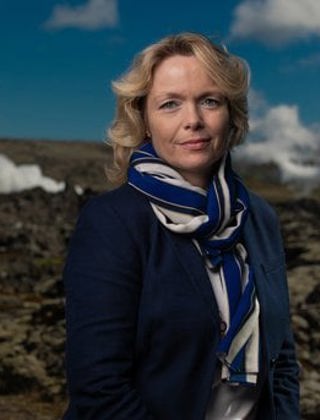 Board Member
Heike Bergmann
Ms. Heike Bergmann, born in 1968 and lives in Heidenheim an der Brenz, Germany. Ms. Bergmann has been on the Board since 24 May 2019. She holds a degree in Master of Business Administration and Electrical Engineering, from the Technische Universität Darmstadt. Ms. Bergmann has experience in sales and marketing in the utility and energy infrastructure sectors. From July 2016, she is the Senior Vice President Sales Africa at Voith Hydro Holding GmbH&Co, previously in a role as Managing Director from 2012 within the same company. From 2011 to 2012 she was a Service Unit Manager at Alstom Grid Inc. and Sales Director from 1997 to 2010 at Areva T&D. She is Vice Chairwomen of the Sub-Sahara Africa Initiative of the German Industry (regional initiative of the BDI) and member of the Private Sector Advisory Board of GIZ (Deutsche Gesellschaft für Internationale Zusammenarbeit GmbH).
Board Member
Margrét Ormslev Ásgeirsdóttir
Mrs. Margret Ormslev Ásgeirsdóttir, born in 1981 and lives in Reykjavik, Iceland. She has been on the Board since 26 April 2023. Mrs. Ormslev Asgeirsdóttir holds a B.Sc. in Industrial engineering and M.Sc. in Economics both from University of Iceland as well as a M.Sc. in Renewable Energy Systems and Policies from the School of Renewable Energy Science. Currently Mrs. Ormslev Asgeirsdottir is Head of Operations at Transition Labs, a private climate initiative that partner's with the highest impact climate projects from around the world. Previous positions include business development, corporate finance, corporate banking, and corporate restructuring at Landsbankinn, senior management roles at Carbon Recycling International, and Partner at Brunnur Ventures. Margret has held numerous board seats both in the private and public sector.
86

Employees

66

Male

18

Female

3

Stations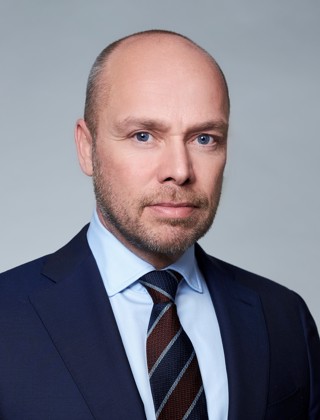 CEO
Tómas Már Sigurðsson
Tómas Már Sigurðsson holds a degree in civil and environmental engineering from the University of Iceland and a master's degree in Planning Engineering from Cornell University in the United States. He was appointed CEO of HS Orka in January 2020. Prior to joining HS Orka Sigurðsson worked at Alcoa for sixteen years where he held roles including President for Alcoa in Iceland, President for Alcoa in Europe and the Middle East, and Executive Vice President and Chief Operating Officer for the company worldwide. Sigurðsson has served on the board of various companies and organizations, including chairman of The Iceland Chamber of Commerce (2009-2012), board member for The Federation of Icelandic Industries (2005-2011) and executive board member for Europe Aluminium, Eurometaux and Business Europe.