Back to overview
20.12.2022
HS Orka commences 22MW expansion at Svartsengi Power Plant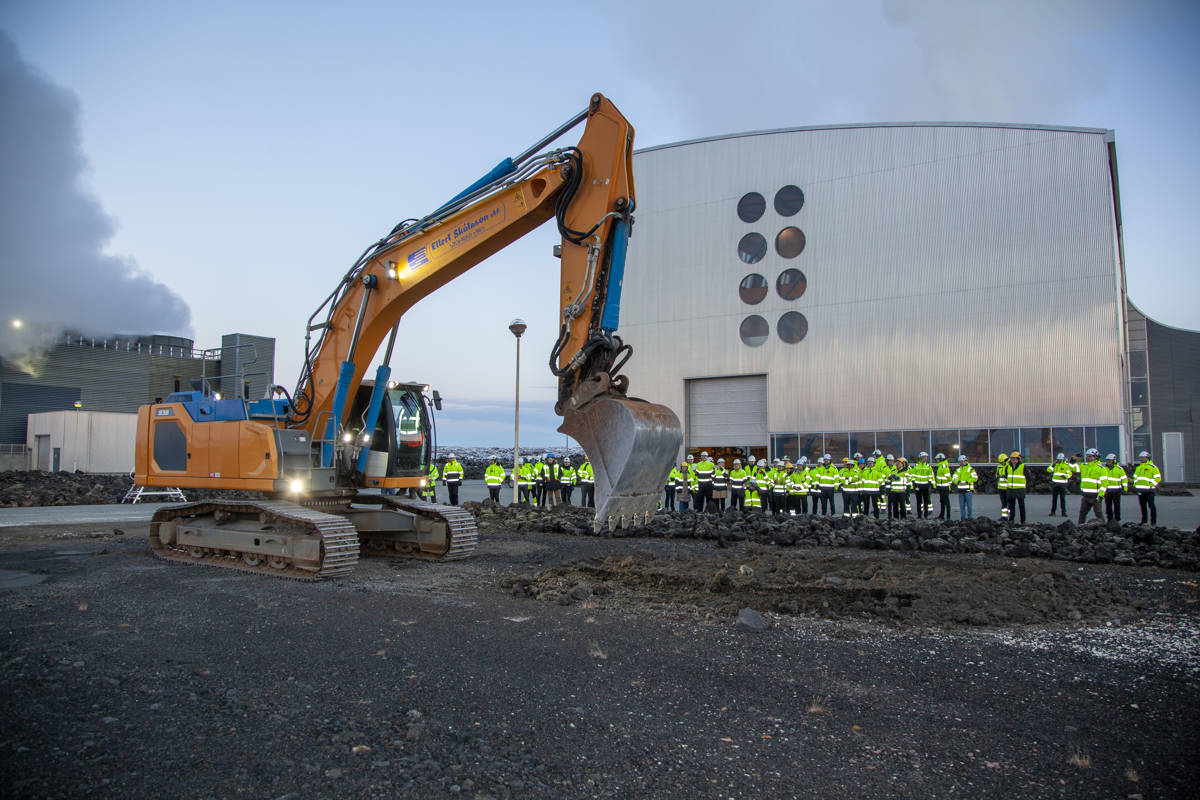 Grindavík, 15th December 2022 - HS Orka has broken ground on the 22 MW expansion of its Svartsengi Power plant. The new power plant expansion allows the company to decommission older less efficient turbines and to replace them with a single and more efficient unit. By diverting steam from older units, power production will be more efficient, lowering both maintenance and production cost. The project will also allow for further optimisation of resources in Svartsengi in the future. With all necessary permits obtained, HS Orka´s most senior employee and long-standing deputy CEO, Albert Albertsson operated the excavator along with the contractors for the ground breaking. Albert is the concept creator of the Resource Park and a pioneer in the ideology of turning waste into value in the geothermal industry. He has been instrumental in the build-up of all phases of the Svartsengi plant. As the expansion evolves around better utilisation of the energy resource in Svartsengi, it´s fitting that he will have the honour of breaking ground on this latest expansion.    
Svartsengi 7 will increase the current production capacity by 22 MWe bringing the total capacity to  85 MWe.  
Financing Secured 
HS Orka has signed a new USD 61.9m capex increase facility agreement with its existing financiers to facilitate the project.  
Alongside the new facility, the shareholders of HS Orka have provided the additional shareholder funding to support the expansion. This financing highlights the strong faith both the lenders and owners have in the company and the projects it is undertaking in an undersupplied power market in Iceland. 
Tómas Sigurðsson CEO of HS Orka 
We are excited to get started on the expansion of our Svartsengi power plant following the conclusion of the expansion of our power plant at Reykjanes. Both projects capture the core of our operations with better utilization of the resources we are trusted with as we are adding more production capacity without breaking into new territories. That decreases the risk and the cost.  
About HS Orka 
HS Orka was founded in 1974 and has been leading the production of renewable energy in Iceland ever since. Innovation and creative thinking have always been at the core of the company´s operations and they continue to be at the heart of the Resource Park, where we emphasise the use of all resource streams. HS Orka owns and operates two geothermal power plants on the Reykjanes peninsula in addition to a run of the river hydro plant. The total nameplate capacity is 185 MWe.  
For further information contact 
Jóhann Snorri Sigurbergsson  
Business Development Manager 
+3548559304 
johann@hsorka.is